Global Titanium Alloys Market is Expected to Reach USD 6.87 Billion by 2025
Time:2019/09/08 Pageviews:122 Share: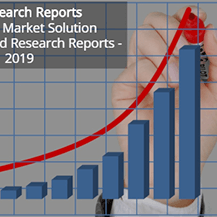 Growing demand for the titanium alloys from the aerospace and the automotive industry due to high tensile strength, toughness, extraordinary corrosion resistance, and elevated temperature withstanding capability properties is driving the global titanium alloys market. The global titanium alloys market is expected to grow from USD 4.97 Billion in 2017 to USD 6.87 Billion by 2025, at a CAGR of 4.13% during the forecast period from 2018-2025, according to the new report published by Fior Markets.
Titanium is a transition metal with a characteristic lustrous silver color, low density, and high strength. Titanium is highly resistant to corrosion induced by sea-water, aqua region, and chlorine. The metallurgical characteristics of the titanium enables it's use in various applications such as industrial, chemical processing, medical, consumer goods, and aerospace. Owing to the biocompatibility property of titanium, it is extensively utilized in the human body, as hip and knee implants, pacemaker cases, dental implants, and craniofacial plates to name a few. Thus, the growing use of the titanium in the aerospace and the medical & healthcare industry is expected to drive the global demand for the titanium alloys.
End-user is segmented into aerospace, automotive, marine, medical & healthcare, chemical, energy & power, and others. Owing to their properties to operate over a very wide temperature range, high stiffness to weight ratio, the titanium alloys are extensively used in the aerospace industry for the manufacturing of aircraft engines, blades, shaft, and airframes. Thus, the aerospace industry led the global titanium alloys market with USD 2.05 billion revenue in 2017. However, the medical & healthcare segment is projected to grow at the fastest CAGR of 6.47% over the forecast period. This increased growth rate can be credited to the growing use of titanium alloys for the hip and knee implants, and its biocompatibility property.