Titanium is king when it comes to implants
Time:2018/09/11 Pageviews:159 Share: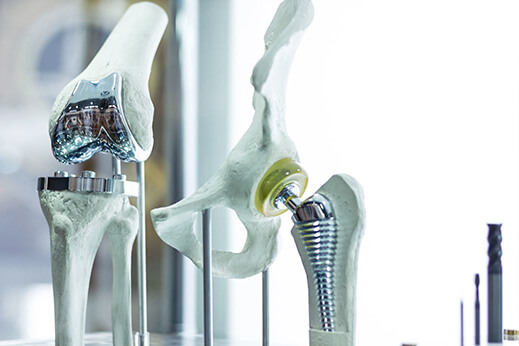 The choice of titanium for the facial mesh implants was no accident. Titanium is the most popular material for medical and dental implants in Canada, said Dr. John E. Davies, professor at the Institute of Biomaterials and Biomedical Engineering and the Faculty of Dentistry, University of Toronto.

"In dentistry, commercially pure titanium, grade four [CP Ti] is the most common material. There are also titanium alloys that are used [for medical implants]. Historically, it has been a titanium 64 alloy. That's the material of choice in the orthopaedics fields. There are other titanium alloys that are more esoteric and are not commercialized to any great extent. But commercially pure titanium and titanium 64 alloy are the most prominent," said Davies.
Ti6Al4V (the official composition of the titanium alloy Davies is referring to) contains 6 per cent aluminum and 4 per cent vanadium. It is commonly used in replacement knee and hip joints and bone screws.
Precision ADM (PADM), a Winnipeg-based firm that makes aerospace and medical parts, is partial to Ti64ELI. This titanium light alloy offers excellent corrosion resistance and mechanical properties and is biocompatible, making it easier to be accepted by the human body after being implanted.
A couple of years ago, PADM successfully designed and manufactured a titanium hip cup using a combination of traditional and metal additive manufacturing methods.
"Current customer projects include spine fusion devices, tibial trays, stainless steel instruments, and titanium medical screws," said PADM Director of Sales and Marketing Derek VanDenDriessche. A tibial tray is part of a total knee replacement and is typically made from titanium.
Other materials PADM uses for medical products are cobalt chrome and 316L stainless steel. Production is split 60/40 between additive manufacturing and traditional manufacturing, which is done using four EOS M 290 machines that can 3D-print metal parts.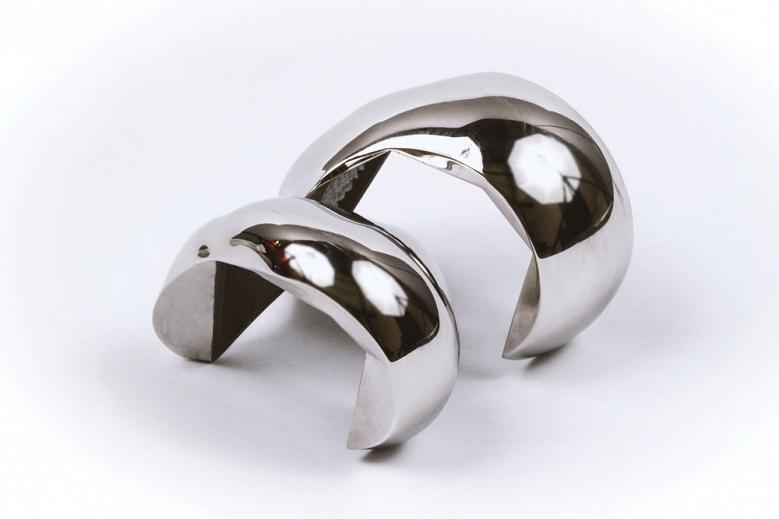 Why Ti?
So, why is titanium such a popular material for medical and dental implants?
The answer is actually quite easy. Titanium is an oxygen-getter and it spontaneously forms protective oxide layers on its surface, which renders the bulk material significantly more corrosion-resistant than it would be with bare metal," said Davies.
The human body has an average internal temperature of 37 degrees C and is similar to seawater in that it contains various potentially corrosive elements, he pointed out.
"It's important when metals are put in the body that they can resist this rather aggressive environment," he added.
According to the research paper "Biomaterials in Orthopaedics" in the Journal of the Royal Society Interface, in addition to being highly corrosive-resistant, titanium and its alloys are able to become tightly integrated into bone. This property significantly improves the long-term behaviour of the implanted devices, decreasing the risks of loosening and failure.
Titanium first became popular in the aerospace sector (where it was well-regarded for its toughness and hardness) before entering the medical/dental implant field. The first use of titanium and its alloys in these fields occurred in the 1940s.